Use It Your Way.
Depending on your staffing needs, technical capabilities, operational resources or sovereignty and security requirements you can license the platform, the software or a shared tenancy to get you going.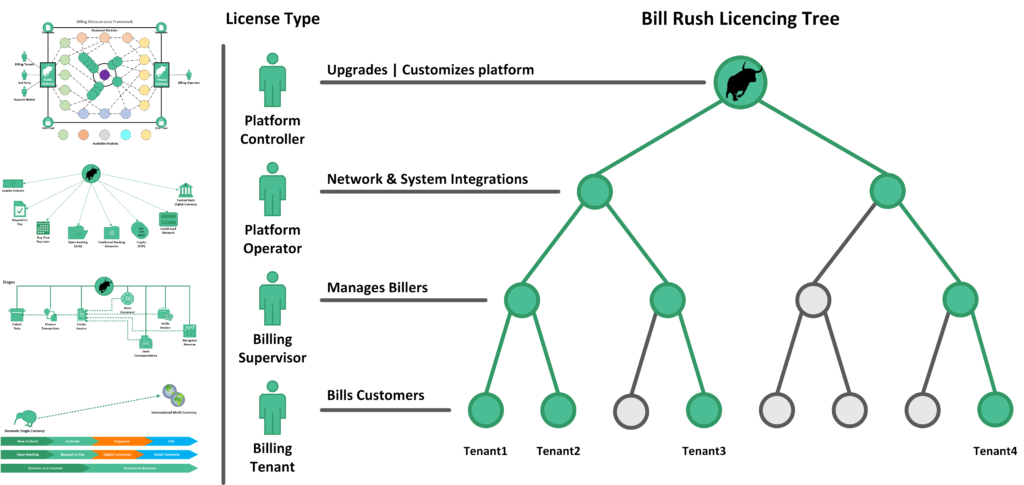 For the first time local and central government agencies now have access to a next generation multi-tenanted billing platform that can be run on government cloud infrastructure. Billing System Provider and Billing Platform Provider licenses now offer exciting alternatives to expensive and proprietary ERP systems.
A Foundation For Shared Success
Bill Rush licensing models are based on revenue invoiced and money banked.  Your financial success and ours are directly connected.  Use the platforms capabilities without limits. There are no complex licensing constraints that restrict you. Forget about the number of users, customers, CPU cores, data transfers, emails, documents, system connections, currencies or environments you want and need. Do what is needed. Operate without restrictions.