Any Billing Scenario.
One off invoicing with automated real time payment processing DONE. Fixed price fixed period subscriptions in-arrears or in-advance SIMPLE. Complex usage based subscription charging models with tiered pricing plans NO PROBLEM. If you need a solution to support multiple legal entities in different countries then multi-tenancy is for you.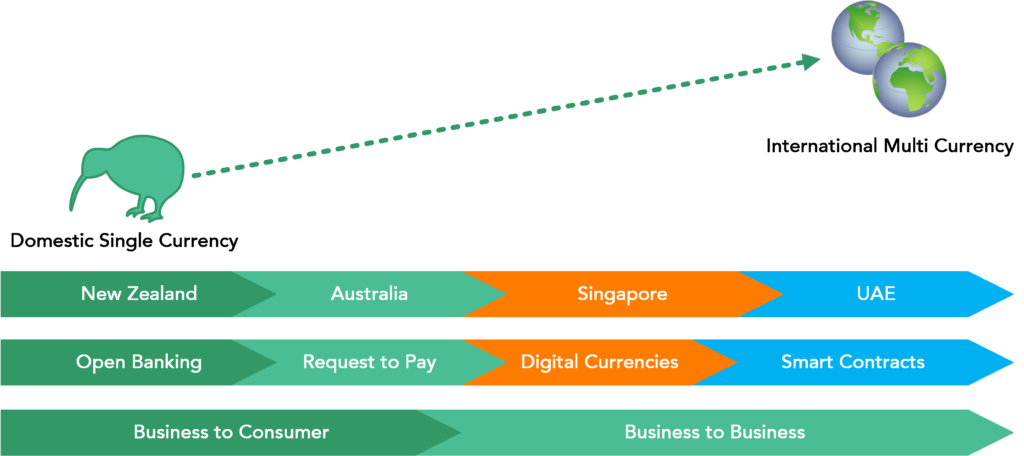 Bill Rush can grow with the flow. It is a billing solution that will be with your for the long haul. Same process, same solution, same platform, same license, same billing partner.
Streamline The Billing Experience.
Create catalogues of commercial plans to standardise your customer agreements and billing cycles. Enable new plans while ensuring customers on old plans remain unaffected. Define different price lists with fixed and recurring elements. Establish invoice templates and develop branded stationary as required. Apply meta-data to invoices and payments for reporting and analysis. Produce the right invoices at the right time and notify the right people. Get paid faster.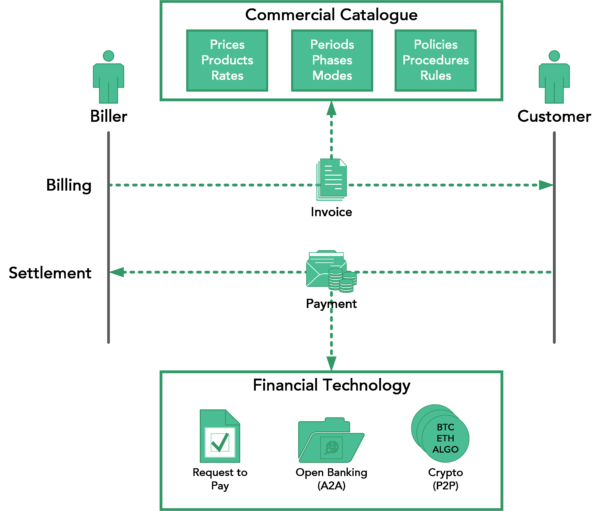 Design billing processes that improve your cashflow and resiliency based on what (prices, products and product portfolios) when (periods, phases) and how (settlement networks and payment methods). Automate processes with overdue account policies, communication profiles, and payment processing logic.
Billing At Scale. Real Time Efficiency.
Billing workflows are created from processing stages and assembled into billing scenarios that work efficiently at any scale. Daily operational routines initiate customer billing cycles set to run on that day and at that time. Each and every customer account gets processed independently and runs to completion with real time settlement.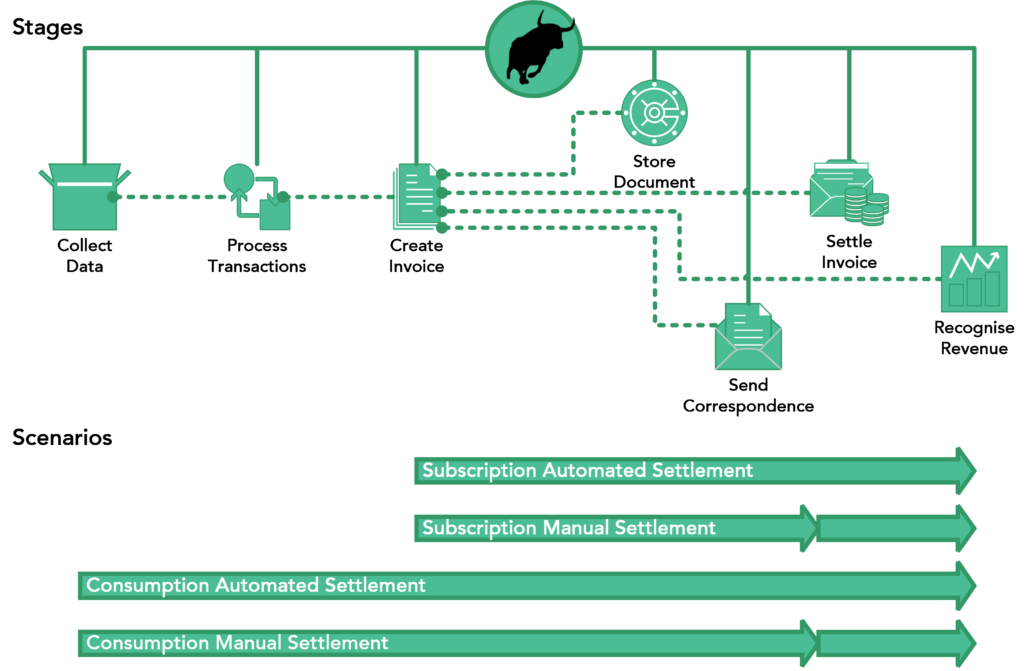 Bill your customers from a standardised set of plans published and managed in a version controlled catalogue. Use a variety of different payment networks and technologies for settlement and assign customers to specific settlement networks if needed.