Communicate With Customers.
Get paid faster. Provide your customers with the right information at the right time. Communication profiles allow you to specify when and why messages get sent. Documents formated and configured for different locales and languages are stored and archived for regulatory compliance. Web based applications can be accessed from a variety of different devices allowing customer self service and convenience when initially registering for your products and services, viewing invoices and making payments.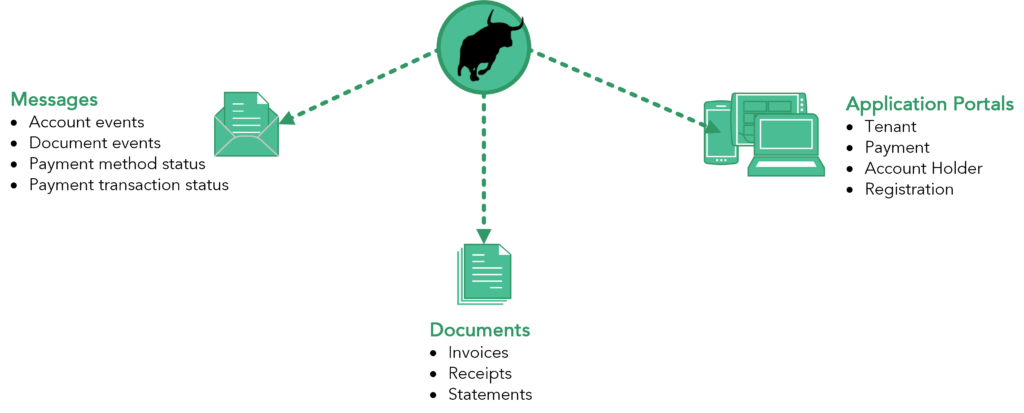 No need to develop expensive and complex system integrations with satelite systems performing these functions as the Bill Rush platform has it all.